(Continued from 24 March)
Benny B. and I went into Philadelphia. Our goal was to tour a few museums. We visited the Art Museum and the Natural History Museum. Then we walked toward the older part of town. We stopped in at an Irish pub for a Guinness and Philly cheese steak after that we returned to the hotel.
Monday six of us took off early for New York. We visited the Statute of Liberty
and then went on to China Town in search of knock off, brand name purses. My wife had heard about the purses that some folks brought back last year and she informed me that she wanted one also. It was certainly an adventure but would take too long to type out.
I did buy two back ally purses, one for the wife and one for our daughter. Most of the other guys had been given the same orders that I was given, so between the six of us we had between 12 to 16 purses.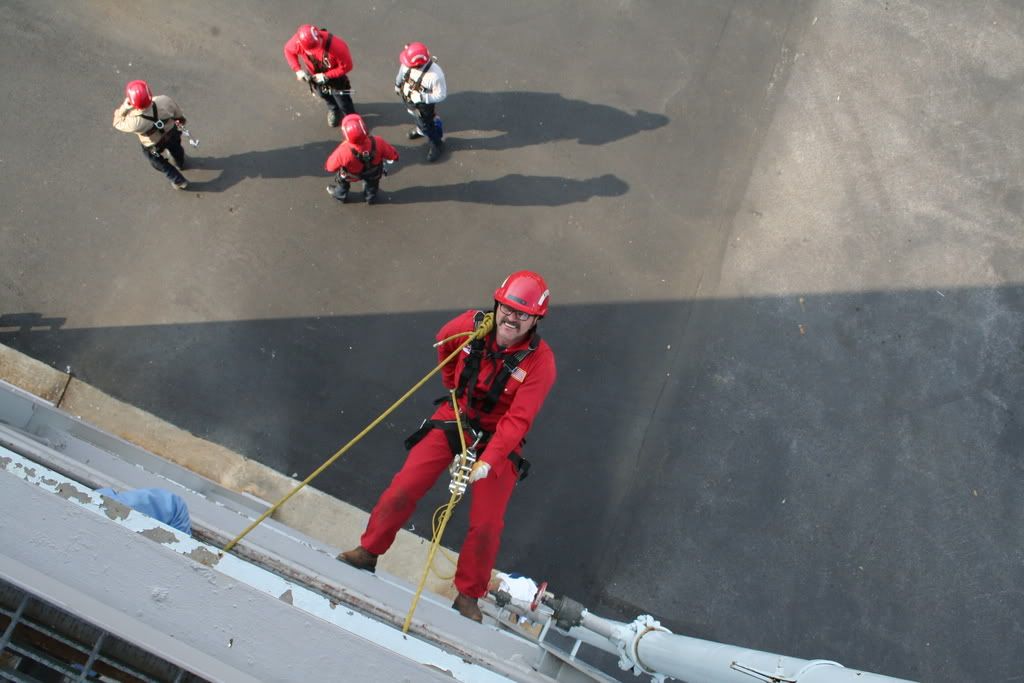 The rest of the week was spent on very solid rescue training. The folks training at
S.T.A.R.T.
Rescue Training
are very good. I have been doing this for about 13 years and Kurt at S.T.A.R.T. is one of the best trainers I've had.
After our week of training we flew back to Lake Charles. The flights were uneventful and we arrived here about 8:30 pm.
On Sunday Steve Wright was ordained and installed as Pastor of Bethel Presbyterian Church. It is so good to have a pastor. It has been a long time coming.
Last Friday, Lisa and Elisabeth went to Austin, TX for marriage stuff. I had to work so Lisa made arrangements for the boys to stay with ReauxReaux. I picked them up after work on Friday and went to see
The Spencers: Theatre of Illusion
which is part of this year's Banners Series. They were good and the boys were very impressed.
After work Saturday I went to another Banners event.
Ryan Brasseaux

gave a lecture on the evolution of Cajun Music
. This was followed by a
Lost Bayou
Ramblers
Concert. Both the lecture and music were excellent. My cousin Chris and his wife Mindy came for the concert. They would have liked the lecture but could not make it because of a schedule conflict.
Because Lisa was in Austin I did not get to dance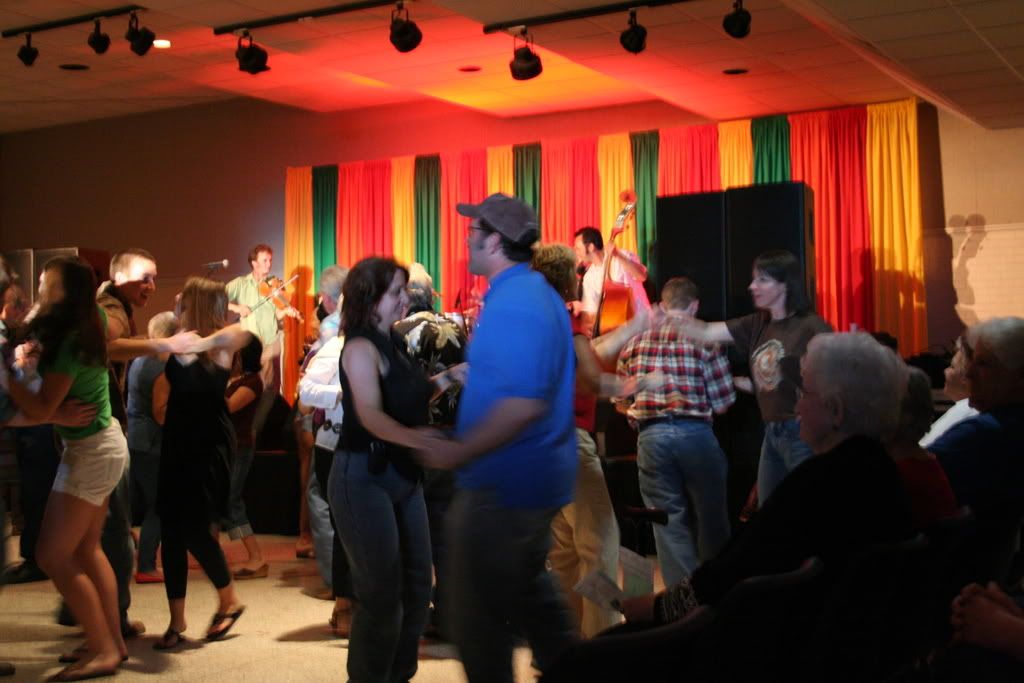 much, but Mindy and I did jitterbug to a few songs. The concert had free beer, provided by Budweiser. They had a number of micro brews that I had never tried before then. Food was also provided. We all passed a good time.
Lisa made it home around 8:30 last night. I am working off days today, and will not return to work until Friday night (unless the call me to work some OT).
Coram Deo,
Kenith